CONFESSIONS TALKS, BREAKING TABOOS WITH LELO
Client: Lelo
Objetive
Generate visibility and awareness of the brand and its products in an educational and entertaining way.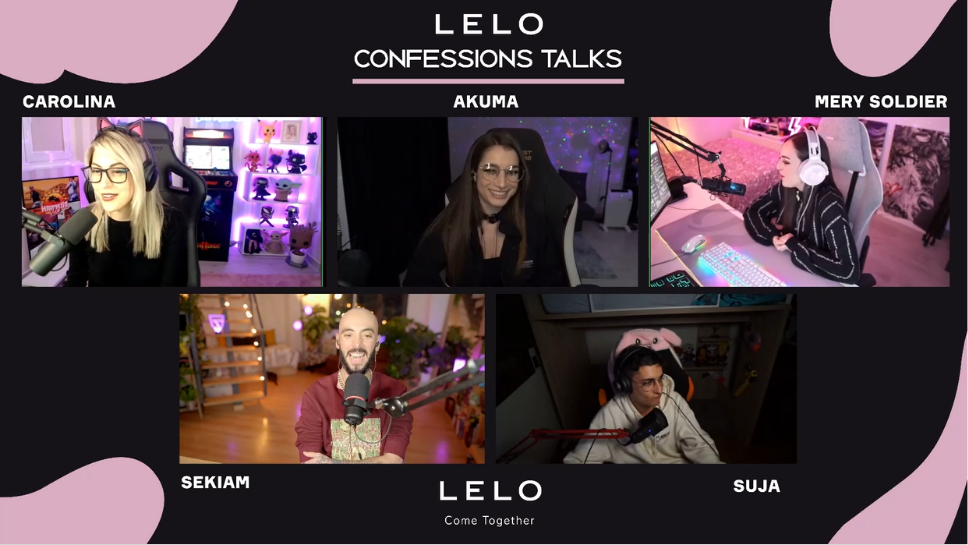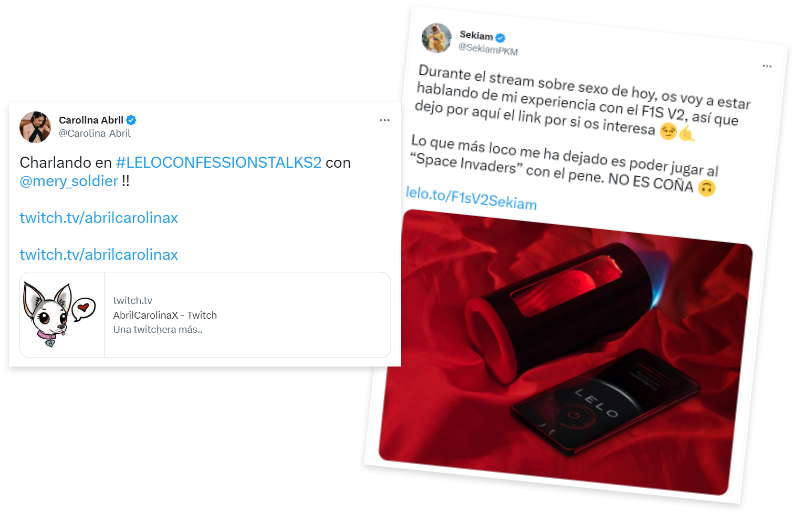 Description
In order to break the taboos around sexuality, we broke the ice with 4 streamers, who acted as brand ambassadors and its products. We learned about both his experiences, anecdotes and confessions, as well as those of his followers, through talks in which the focus revolved around self-love and sexual education.
Results
We generated a format that merged advertising with entertainment and resulted in a 360º action in organic branded content, awareness, product placement and brand awareness.