We revolutionize breakfast with ChocoFlakes: A trip to the Metaverse
Our goal was nothing short of transformative: 
– Brand Awareness: Elevate Chocoflakes' presence within the gaming realm by aligning with prominent national Roblox streamers, effectively propelling the brand into the spotlight. 
– Distinctive Identity: Seize the opportunity presented by technological disruption to pioneer fresh modes of connection and communication, sparking a revolution in engagement. 
– Unprecedented Reach: Cut through the noise by organically connecting with our target audience in a manner that's fun, audacious, and completely unexpected.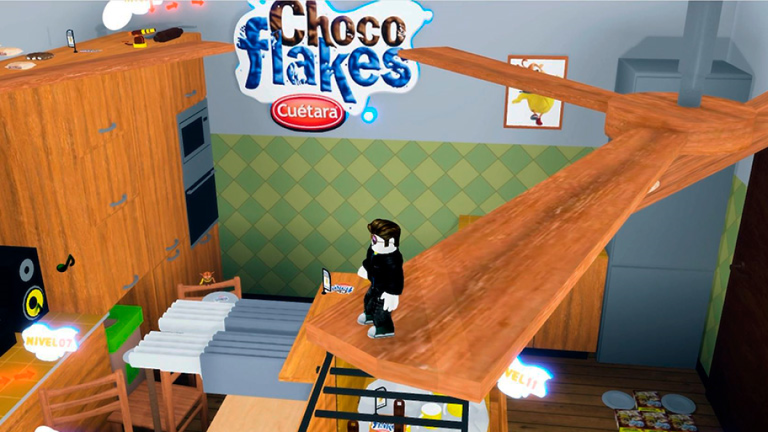 A KITCHEN TRANSFORMED IN A PARKOUR CIRCUIT 
Imagine a kitchen transformed into an electrifying parkour circuit – that's the heart of Crazy Run. This campaign, a dynamic blend of three core elements, crafts immersive moments of joy, all while forging emotional connections that last. 
In-Game Thrills: We dreamt, designed, and brought to life a captivating Roblox experience. Within this virtual realm, an ordinary kitchen is reborn as an extraordinary parkour challenge featuring 15 adrenaline-pumping levels. The narrative draws from Chocoflakes' daring personality, its iconic elements, and the rebellious spirit of its character. 
Amplification Masterstroke: Twitch, YouTube, Twitter, and Instagram came alive with constant Chocoflakes presence. Through compelling content, we unveiled the game, fueled excitement about the competition, and rallied user participation. The apex was the fiercely contested "Crazy Games," where influencers battled head-to-head to conquer the game's challenges. 
Personalized Touch: Gamers had the chance to don skins embodying the brand's quirky character, injecting a unique personalized dimension that resonated brilliantly within the Roblox community. 
Phygital Innovation: We even bridged the physical and digital realms, weaving a hidden game within the Roblox environment. Exclusive access? Just scan the QR code on the cereal box! This ingenious gamification strategy not only ensured campaign continuity but also led users directly to physical stores.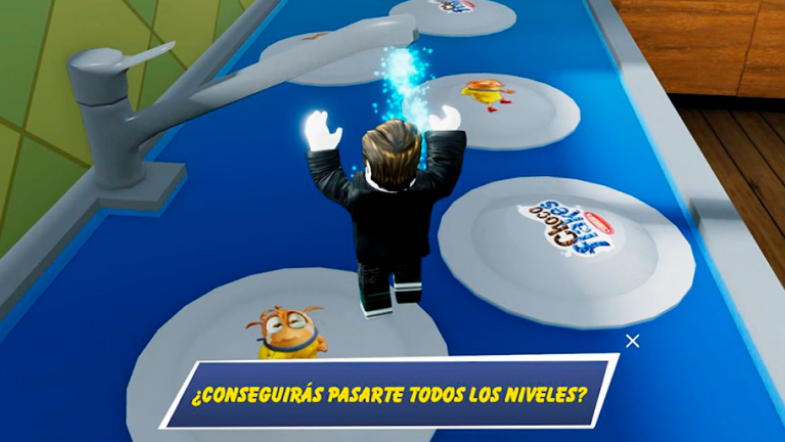 And what's the bottom line? The results speak volumes: 
– Over 100,000 Users Entered the Virtual World 
– More Than 1,000,000 Unique Users Engaged via Twitch, Twitter, and YouTube 
ChocoFlakes tapped into advergaming, the nexus of advertising and gaming, to achieve these incredible feats. As the gaming industry continues to soar, this strategy allowed Chocoflakes to authentically reach a young audience and create a seamless blend between the virtual and real worlds. 
But there's more to this story. Advergaming immerses brands in the user experience, generating authentic emotional connections. When advertising becomes entertainment, value blossoms. undivided Gamers' attention creates a unique avenue for building relationships and driving engagement.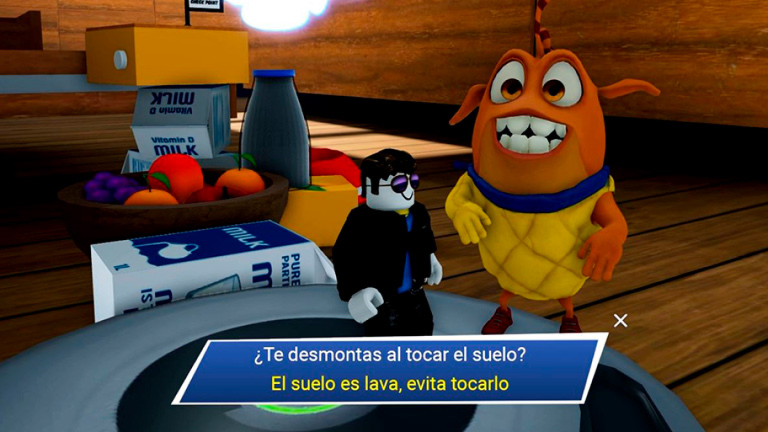 Chocoflakes' venture has transcended advertising norms, showcasing the immense potential of unconventional media to connect with digital audiences. The success of this campaign stands as a testament to digital innovation, influencer collaboration, and the power of adaptation. As the industry marches forward, the story of ChocoFlakes' foray into the metaverse will serve as an inspiration to all who dare to explore the extraordinary.